Carlene Carter & Marc Wiseman, Marty Stuart & His Fabulous Superlatives
,
Boogie Down Piano Party
and "Americana's Most Wanted Guitar-Pull."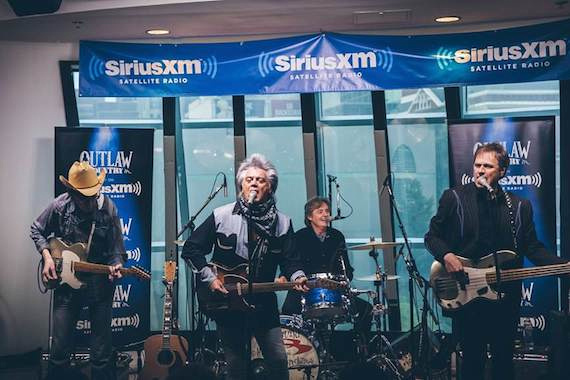 Marty Stuart and his Fabulous Superlatives. Photo: Parker Young
Carlene Carter. Photo Credit: Parker Young
• • •
The progressive, tradition-based artists responsible for the resurgence of Downtown Nashville's Lower Broad reunited in the Country Music Hall of Fame and Museum's CMA Theater for a one-of-a-kind show, playing the songs that inspired Music City's "new scene" in the mid-90's. Featuring performances by BR5-49, Paul Burch, and Greg Garing, R.B. Morris, and more, the show also included the musicians' behind-the-scenes stories of the Lower Broad revival.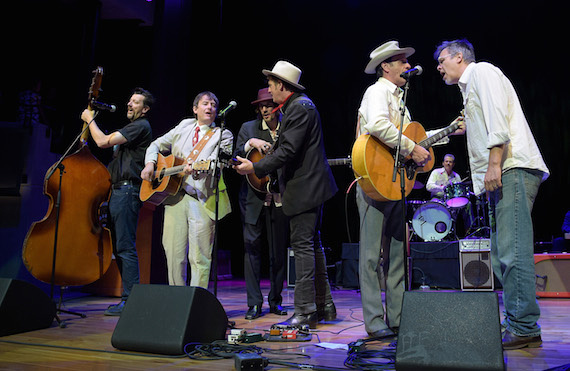 BR5-49. Photo: Rick Diamond
• • •
Roots music champion
Ry Cooder
sat down with
Barry Mazor
on Friday, September 19 for an exclusive, rare interview about his impact on the American music landscape over the past fifty years. Cooder discussed his distinct legacy that covers his groundbreaking solo albums of the 1970s, his recordings with the
Rolling Stones
and
Rodney Crowell
, and soundtracks for such films as 
The Long Riders 
and 
Paris, Texas.
Pictured (L-R): Music journalist and author Barry Mazor, the Country Music Hall of Fame and Museum's Kyle Young, Ry Cooder, the Americana Music Association's Jed Hilly and Mark Moffatt backstage. Photo: Rick Diamond
• • •
SoundExchange President, Michael Huppe hosted a gathering at Soulshine Pizza in Nashville in association with the Americana Music Festival and Conference on Friday, Sept. 19. Linda Bloss-Baum, who was recently appointed Sr. Director of Industry Relations, was also mingling. Jim Lauderdale entertained the crowd with an acoustic set while pizza, salad, wings and hummus were served with drinks on the upstairs patio.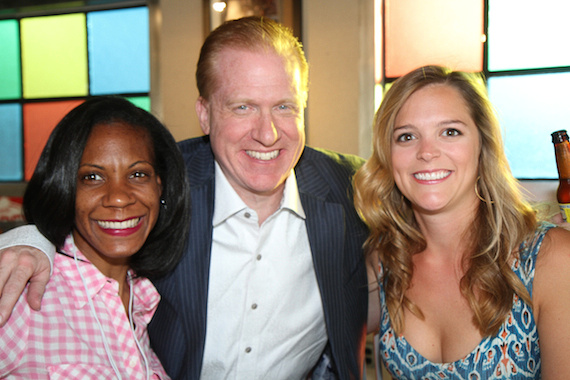 Photo: Bev Moser
Photo: Bev Moser